DISCLAIMER
All car batteries sold by Battery Empire are for the sole purpose of starting your vehicle, not to support 24 hours camera recording.
Bosch Price List
| Model | Capacity (12V) | In-Store Stock |
| --- | --- | --- |
| 42B20L | 38ah | In Stock |
| 65B24L/LS | 52ah | In Stock |
| 80D23L | 70ah | In Stock |
| 90D26L | 75ah | In Stock |
| DIN60 | 60ah | In Stock |
| DIN74 | 74ah | In Stock |
| DIN75 "LOW" | 75ah | No Stock |
| DIN80 | 80ah | In Stock |
| DIN100 | 100ah | In Stock |
Bosch Promotion Details
Terms & Conditions apply!
TERMS & CONDITIONS
Battery warranty (by respective battery agent) covers:

Warranty covers defects in manufacturing only.
Only diagnostics run by our qualified mechanics will be accepted for warranty claim.
1-to-1 replacement should the battery be tested to be faulty due to manufacturing defect.

Battery warranty DOES NOT cover:

Re-visit charges.
Defective alternator.
Use of battery in situations other than intended (eg. to support 24 hours video camera recording).
A damaged battery (eg. due to human mistake).
A deeply discharged battery is not considered defective, and therefore is not covered by the manufacturing warranty.
Battery fault due to deep discharge is not subject for replacement of battery and subject to rejection of warranty.

In the event our outdoor team are onsite and it isn't car battery issue, the onsite fee is chargeable.
Promotion is only applicable for car, van and lorry.
All goods sold or service rendered are not refundable or exchangeable.
Battery Empire reserves the right to change these terms and conditions at any time.
About Bosch Car Batteries
About Bosch Car Batteries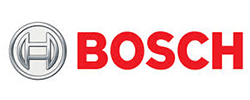 Looking for more premium car battery brand? Bosch's S series of car batteries offers dependable power in extreme conditions. Well suited for upper class domestic vehicles and vehicles with high number of electrical components.
Check out our Bosch's Car Battery Pricings List & Promotion now!
Do arrange an appointment with us to avoid any disappointment.